I'm sexy cruel mommy Jeanette and I punish all the boys, even the ones that have been very good. I don't really care if you've been good because making the pain run through your body is what gives me pleasure – and ultimately, what makes you happy. When I'm taking mommy phone sex calls, I like to dress all in black, even my fishnet stockings. I command attention and I look like the naughty mommy I truly am.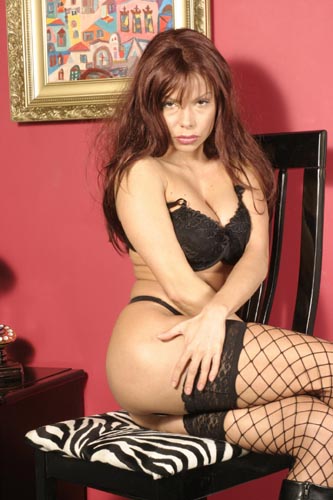 With my talented tongue I slip between your ears and bring out your dark desires to exploit them. You want to suffer for me and mommy will discover exactly how you want to do that and make it happen. Your flesh will sting and your ego will hurt. It's the way things used to be, right? Well, it's the way things are supposed to be. It's the way we'll both find true satisfaction. Call now.
Mommy Jeanette
877-72-MOMMY
You can follow any responses to this entry through the RSS 2.0 Responses are currently closed, but you can trackback.